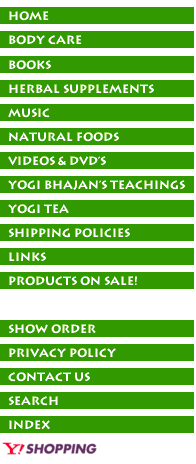 With Onion, Garlic and Ginger For Detoxifying and Purifying

According to Ayurveda, these potent roots work to balance the digestive and reproductive systems while purifying the blood. Trinity Root can improve sexual functioning associated with aging and also can help maintain proper cholesterol levels. Excellent when used for the prevention and treatment of nausea, vomiting or dizziness associated with motion.*

CAUTION: This product should not be taken during pregnancy.

Suggested Use: 2 capsules 3 times per day with meals.

Ingredients: Onion Bulb, Ginger root, Garlic Bulb, Jalapeno Pepper.



Are you having any trouble finding the
products you're looking for?

Discounts available via phone orders only.
Please call in to ask about available discounts:
Siri Ram Singh: 877-753-5351
Email: sirirams@windstream.net
If you have any questions please
don't hesitate to call or email us!