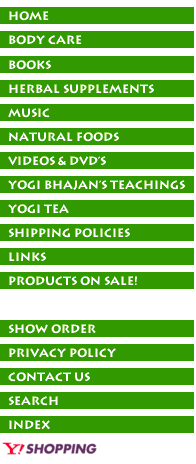 With Boswellia and Devilís Claw for Healthy Joints

Joint Comfort uses a traditional combination of herbs to support healthy joints, maintain circulation and promote joint comfort. This formula helps increase blood circulation to all areas of the body.*

CAUTION: This product should not be taken during pregnancy, or in cases of excessive menstrual bleeding.

Suggested Use: 3 capsules 3 times per day with meals

Ingredients: Boswellia, Devilís Claw root, Turmeric, Yucca, Jalapeno.



Are you having any trouble finding the
products you're looking for?

Discounts available via phone orders only.
Please call in to ask about available discounts:
Siri Ram Singh: 877-753-5351
Email: sirirams@windstream.net
If you have any questions please
don't hesitate to call or email us!