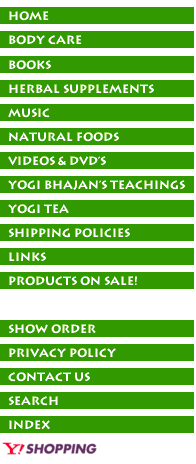 With Black Cohosh and Dong Quai for Women's Health

This supportive blend of herbs for women balances and supports the reproductive system. Especially for common conditions associated with the menstrual cycle such as PMS, menopause, hot flashes, mild mood changes, cramps, and edema.* For regulating a woman's health, this daily tonic is a treasure chest for the cycles of a woman's life.

CAUTION: This product should not be taken during pregnancy or lactation.

Suggested Use: 3 capsules per day with a meal.

Ingredients: Black Cohosh, Blue cohosh, Chastetree, cinnamon, don quai, dandelion, ginger, Jalapeno, shatavari, wild yam.



Are you having any trouble finding the
products you're looking for?

Discounts available via phone orders only.
Please call in to ask about available discounts:
Siri Ram Singh: 877-753-5351
Email: sirirams@windstream.net
If you have any questions please
don't hesitate to call or email us!