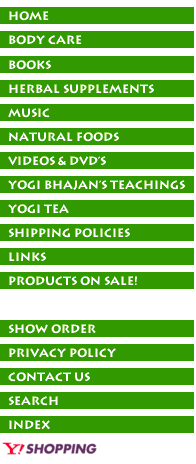 With St. Johnís Worth and Ginkgo for a Balanced Mood

St. John's Worth and Ginkgo are well-known herbs for helping to maintain healthy emotional and mental balance.* Joyful Mood relieves stress and frustration associated with the everyday hassles of life. This helpful blend has been formulated for those who want to bring harmony and enjoyment back into their lives.

CAUTION: This product should not be taken during pregnancy, or in case of photosensitivity. Persons suffering from stomach ulcers should consult a physician before taking this product.

Suggested Use: 3 capsules 3 times per day with meals

Ingredients: St Johnís Worth , Dianthrones, Ginkgo, Flavonglycosides, Cayenne, Tyrosine, Jalapeno.



Are you having any trouble finding the
products you're looking for?

Discounts available via phone orders only.
Please call in to ask about available discounts:
Siri Ram Singh: 877-753-5351
Email: sirirams@windstream.net
If you have any questions please
don't hesitate to call or email us!