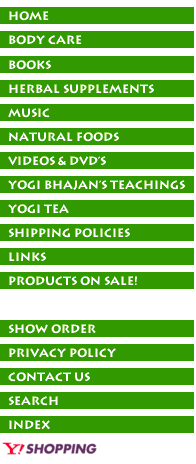 With 5HTP and Valerian for Relief of Occasional Sleeplessness

One of the best ways to counteract stress, nervousness and tension is a good night's sleep. This holistic blend of herbs naturally relaxes the body and mind so you can wake up in the morning refreshed and revitalized.*

CAUTION: This product should not be taken during pregnancy. Not intended for use in cases of chronic insomnia. Persons suffering from low blood pressure should consult a physician before taking this product.

Suggested Use: 4 capsules before sleep

Ingredients: 5- Hydroxytryptobhan (5HTP), Proprietary blend of herbs, Nutmeg, Valerian, Jalapeno, Skullcap.



Are you having any trouble finding the
products you're looking for?

Discounts available via phone orders only.
Please call in to ask about available discounts:
Siri Ram Singh: 877-753-5351
Email: sirirams@windstream.net
If you have any questions please
don't hesitate to call or email us!