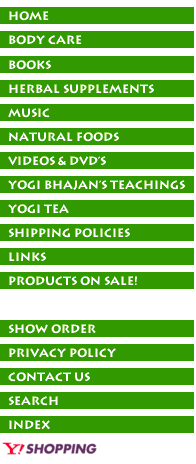 With Garcinia and Green Tea for Weight Loss

Green tea, rhubarb root and the other herbs used in this formula support digestive function, help purify the system and increase energy and stamina.* The natural way to help suppress appetite, lose weight and feel great.*

CAUTION: Not to be taken before sleep. This product should not be taken during pregnancy or lactation. Persons suffering from stomach ulcers, or excessive bleeding should consult a physician before taking this product.

Suggested Use: 3 capsules 3 times per day with meals.

Ingredients: Green Tea extract, Polyphenols, Hydroxycitric (From Garcinia Extract), Rhubarb, Dandelion, Hawthorn, Guggul, Cayenne, White Willow Bark, Jalapeno.



Are you having any trouble finding the
products you're looking for?

Discounts available via phone orders only.
Please call in to ask about available discounts:
Siri Ram Singh: 877-753-5351
Email: sirirams@windstream.net
If you have any questions please
don't hesitate to call or email us!