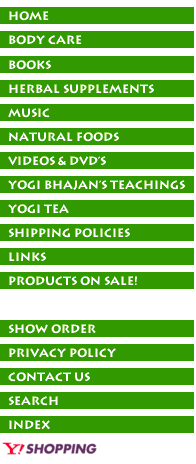 The original Yogi Tea as brewed by Yogi Bhajan is a bulk mix. Let the rich fragrance of this timeless blend transport you to a world where the ancients created the perfect cup of tea. A combination of Cinnamon Bark, Ginger Root, Clove Bud, Black Pepper and Cardamom Seed is the heart recipe of most of our Yogi Tea formulas. This recipe developed thousands of years ago by yogis in India, supports the nervous system while it energizes and cleanses the body. Our Tea will renew and relax you with its delightful flavor and soothing warmth. Enjoy anytime of day or night.

Ingredients: Cinnamon bark, Ginger Root, Green Cardamom Seed, Cloves and Black Pepper.



......................................




Recipe on how to make our Yogi Tea Bulk:
(for the original flavour)



For 1 gallon of tea: Boil 16 cups water. Add 5 rounded tablespoons of Bulk Yogi Tea Mix Cover and simmer (low boil) gently for 20 minutes. Add a teaspoon of black tea. Then add 5 cups of milk. Leave the pot cover off and heat just to the boiling point. Watch carefully to avoid boil over. Strain the tea immediately. This is exactly the preparation method given by Yogi Bhajan for original Yogi Tea. The minute amount of black tea is considered to activate the cloves in the formula. The milk is used as an anupana or carrier for constituents of the spices. For non-dairy preparation, leave the milk out or replace with pineapple juice, apple juice or soy milk or other non-dairy substitutes. Large amounts of tea can be made without the milk and black tea and stored in the refrigerator until ready to serve. Heat tea and add milk and black tea when ready to serve.



Are you having any trouble finding the
products you're looking for?

Discounts available via phone orders only.
Please call in to ask about available discounts:
Siri Ram Singh: 877-753-5351
Email: sirirams@windstream.net
If you have any questions please
don't hesitate to call or email us!