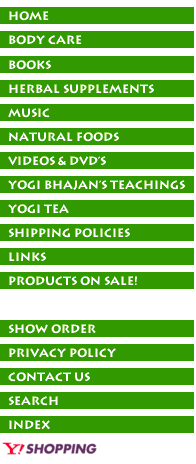 Enjoy our Exotic Chai Rooibos

Evoke the beauty of South Africa with our delicious, all-organic Yogi Chai Rooibos tea—a creative twist on a traditional Chai tea blend. Rooibos, a red tea rich with antioxidants and enjoyed for centuries by the people of the Western Cape of South Africa, combines with a traditional Ayurvedic blend of Cardamom, Cinnamon, and Clove. Enjoy the spicy warmth of Yogi Chai Rooibos tea any time of day or night for an enchanting and intriguingly delicious cup of tea.*

Ingredients: Organic Rooibos Leaf**, Organic Cardamom Pod, Organic Cinnamon Bark, Organic Ginger Root, Organic Clove Bud, Organic Stevia Leaf

*These statements have not been evaluated by the FDA. This product is not intended to diagnose, treat, cure, or prevent any disease.



Are you having any trouble finding the
products you're looking for?

Discounts available via phone orders only.
Please call in to ask about available discounts:
Siri Ram Singh: 877-753-5351
Email: sirirams@windstream.net
If you have any questions please
don't hesitate to call or email us!