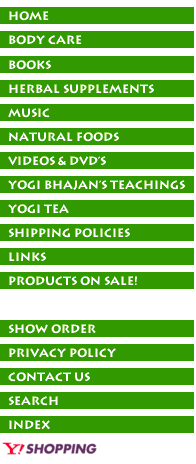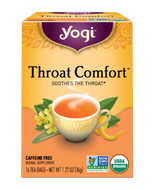 Throat Comfort is a naturally sweet herbal supplement tea designed to support the respiratory system and soothe mucous membranes in the trachea, irritated by common, everyday stress. Our healing formula is made with Slippery Elm Bark and Organic Mullein, favorite demulcents of Western and European herbalism prized for their mucilage content and usefulness in relieving minor irritation in the mucous membranes of the throat. The mucilaginous substances present in these demulcent herbs help to form a protective slippery coating along the throat's mucous lining, which can be especially important for singers and public speakers. Our herbal supplement tea includes Black Cherry Bark for both its soothing effects and pleasant cherry flavor. This herb, native to North America, includes cyanogenic glycosides, such as prunasin, which help suppress spasms and soothe the muscles lining the bronchioles. To support respiratory function, the recipe has also been augmented with Organic Licorice (Glyceryrrhiza glabra) and warming spices.* Because Throat Comfort tea is naturally tasty, gentle and effective, both children and adults will enjoy it.

*These statements have not been evaluated by the Food and Drug Administration. This product is not intended to diagnose, treat, cure, or prevent any disease.



Are you having any trouble finding the
products you're looking for?

Discounts available via phone orders only.
Please call in to ask about available discounts:
Siri Ram Singh: 877-753-5351
Email: sirirams@windstream.net
If you have any questions please
don't hesitate to call or email us!