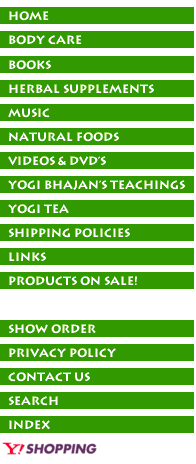 Cleansing Tonic

Peach DeTox supports normal liver and kidney function by assisting the process by which these organs filter, counteract and eliminate toxins.* Our healing formula uses an alterative combination that Ayurvedic practitioners refer to as "trikatu," or "the three pungents" – a blend of Organic Ginger, Organic Black Pepper and Long Pepper that is suitable for almost anyone. Cornsilk and Organic Parsley, favorites of Western herbalism, have often been used for their ability to support the body in eliminating excess fluids. Cornsilk is known for the way in which it soothes the urinary tract. Parsley (Petroselinum crispum) is an herb that supports kidney function. Organic Dandelion (Taraxacum officinale) facilitates the elimination of toxins.* We have also included Fo-Ti (Polygonum multiflorum) one of the most highly regarded "building" herbs in traditional Chinese medicine. For years, this root has been used to cleanse and rejuventate the liver and kidneys. Peach DeTox is a gentle way to help the body to clean itself out by aiding the two primary filtering mechanisms, the liver and the kidneys. When you're feeling a little bloated, this mild but effective blend of herbs will help you revitalize.

*These statements have not been evaluated by the Food and Drug Administration. This product is not intended to diagnose, treat, cure, or prevent any disease.

Proprietary Blend of Herbs:
Organic Cinnamon Bark, Organic Ginger Root, Organic Cardamom Seed, Organic Licorice Root, Organic Orange Peel, Organic Clove Bud, Organic Parsley Leaf, Bilberry Leaf, Cornsilk Stem, Fo-Ti Root, Organic Dandelion Root, Organic Black Pepper, Long Pepper Berry, Chinese Amur Cork Tree Bark, Japanese Honeysuckle Flower, Forsythia Fruit, Gardenia Flower, Scullcap Root, Black Cohosh Root, Chinese Goldenthread Root, Rhubarb Root, Wax Gourd, Asian Psyllium Seed.

Other Ingredients: Natural Peach Flavor, Date Powder, Natural Cinnamon Oil, Natural Cardamom Oil, Natural Ginger Oil.

Caffeine Free



Are you having any trouble finding the
products you're looking for?

Discounts available via phone orders only.
Please call in to ask about available discounts:
Siri Ram Singh: 877-753-5351
Email: sirirams@windstream.net
If you have any questions please
don't hesitate to call or email us!