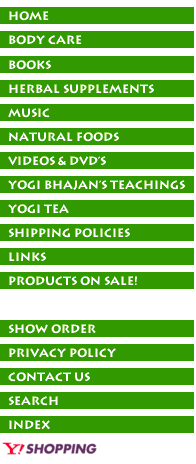 Set Your Mind Free with Kava Stress Relief®

Kava has traditionally been used for its power to calm the body and mind and encourage a good night's sleep. We add Cinnamon and Sarsaparilla for warmth and spice and Carob for rich flavor. Relax and find tranquility with a warm, soothing cup of Kava Stress Relief® tea.*

*These statements have not been evaluated by the Food and Drug Administration. This product is not intended to diagnose, treat, cure, or prevent any disease.

Ingredients:
Kava Root Extract (Kavalactones 30%).

Proprietary Blend of Herbs:
Organic Carob Pod, Jamaican Sarsaparilla Root, Organic Cinnamon Bark, Organic Ginger Root, Organic Cardamom Seed, Stevia Leaf.

Other Ingredients: Barley Malt, Natural Hazelnut Flavor, Natual Cinnamon Flavor, Natural Licorice Flavor.

Caffeine Free



Are you having any trouble finding the
products you're looking for?

Discounts available via phone orders only.
Please call in to ask about available discounts:
Siri Ram Singh: 877-753-5351
Email: sirirams@windstream.net
If you have any questions please
don't hesitate to call or email us!