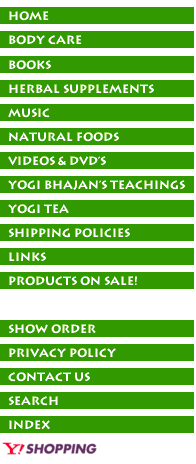 Revitalize with Berry DeTox

Yogi Berry DeTox tea combines cleansing herbs including Burdock and Dandelion with Hibiscus and the superfruit Açaí Berry, imparting bright and fruity notes while supporting healthy cleansing. Enjoyed as a part of your overall wellness program, Yogi Berry DeTox tea is sure to leave you feeling revitalized.*

Ingredients: Organic Ginger Root, Organic Fennel Seed, Organic Hibiscus Flower, Organic Burdock Root, Organic Strawberry Flavor, Organic Dandelion Root, Organic Orange Peel, Organic Honeybush Leaf, Organic Açaí Berry, Organic Yellow Dock Root, Organic Raspberry Flavor, Organic Stevia Leaf, Organic Pomegranate Flavor.

*These statements have not been evaluated by the FDA. This product is not intended to diagnose, treat, cure, or prevent any disease.



Are you having any trouble finding the
products you're looking for?

Discounts available via phone orders only.
Please call in to ask about available discounts:
Siri Ram Singh: 877-753-5351
Email: sirirams@windstream.net
If you have any questions please
don't hesitate to call or email us!