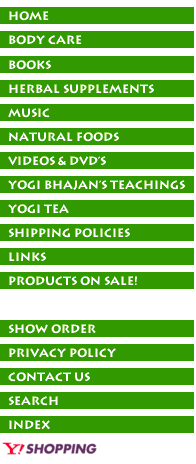 Smile with Sweet Tangerine Positive Energy

Sweet Tangerine Positive Energy tea combines herbs traditionally used to uplift the spirit and a blend of Assam Black Tea and Yerba Maté to help provide energy.* Lotus Flower and Tangerine flavors add sweet, floral and fruity notes for a bright and spirited tea that's sure to leave you smiling.

Ingredients: Organic Assam Black Tea Leaf, Organic Green Mate Leaf, Organic Lemongrass, Green Tea Leaf Extract, Organic Lemon Myrtle Leaf, Organic Ashwagandha Root, Organic Tulsi Leaf, Organic Shankpushpi Leaf, Ginseng and Eleuthero Root Extracts, Stevia Leaf



Are you having any trouble finding the
products you're looking for?

Discounts available via phone orders only.
Please call in to ask about available discounts:
Siri Ram Singh: 877-753-5351
Email: sirirams@windstream.net
If you have any questions please
don't hesitate to call or email us!