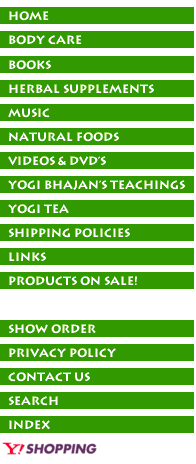 Building on the success and strength of top-selling Yogi DeTox, Roasted Dandelion Spice DeTox is an exciting new efficacious and delicious detox tea!

Purposefully formulated with a blend of organic dandelion, rich cocoa shell and the Yogi warming spice blend which helps circulate the formula within the body for optimal cleansing.

Superior in both function and taste to leading Dandelion tea on the market

Ingredients: Organic Roasted Dandelion Root, Organic Dandelion Root, Organic Cinnamon Bark, Organic Cocoa Shell, Organic Cardamom Seed, Organic Ginger Root, Organic Clove Bud, Organic Black Pepper.



Are you having any trouble finding the
products you're looking for?

Discounts available via phone orders only.
Please call in to ask about available discounts:
Siri Ram Singh: 877-753-5351
Email: sirirams@windstream.net
If you have any questions please
don't hesitate to call or email us!