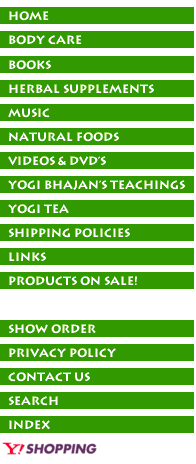 Our Mango Ginger Tea is a zesty blend that combines Ginger,used for centuries in Ayurveda to support digestion, with delectable Mango and antioxidant-supplying Rooibos.

Ingredients: Organic Ginger Root, Organic Rooibos Leaf, Organic Cinnamon Bark, Organic Fennel Seed, Organic Licorice Root, Organic Cardamom Pod, Organic Mango, Natural Mango Flavor, Natural Passion fruit Flavor.



Are you having any trouble finding the
products you're looking for?

Discounts available via phone orders only.
Please call in to ask about available discounts:
Siri Ram Singh: 877-753-5351
Email: sirirams@windstream.net
If you have any questions please
don't hesitate to call or email us!