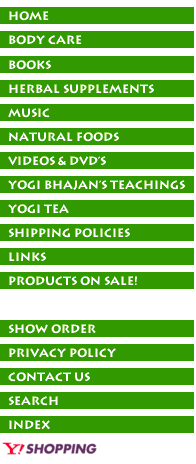 Cool. Lively. A creative take on a classic blend. This is Mint Sage.

Bright & aromatic. Refreshing mint is complemented by earthy, floral notes.

Ingredients: Organic Peppermint Leaf, Organic Sage Leaf, Organic Lemon Peel, Organic Spearmint Leaf, Organic Eucalyptus Leaf, Organic Licorice Root, Organic Lavender Flower and Organic Lavender Extract



Are you having any trouble finding the
products you're looking for?

Discounts available via phone orders only.
Please call in to ask about available discounts:
Siri Ram Singh: 877-753-5351
Email: sirirams@windstream.net
If you have any questions please
don't hesitate to call or email us!