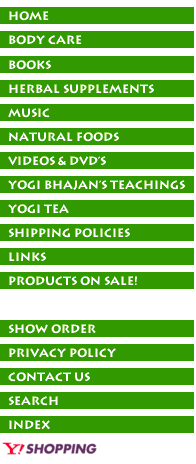 Our Lite blends contain more Sunflower Oil and the addition of Rice Bran Oil for quicker absorption for a deeper massage. This oil is fragrance free and allows you to custom scent when desired.

Indulge your clients in a senuous massage using Soothing Touch Ayurvedic Massage Oils. These water dispersible oils lubricate, moisturize and repair the skin, providing antioxidants and nutrients. Enhancing skin contact during bodywork, these healing oils also allow the therapist to release more tension and unblock vital energies with a deep, smooth glide.

All of these oils are:
Water Dispersible
Wash Completely Out of Sheets
Leave No Undesired Odors

Ingredients: Expeller Pressed Sunflower Seed Oil, Rice Bran Oil, Expeller Pressed Almond Oil, Grapeseed Oil, Natural Vitamin E and Naturally Derived Water Dispersant.



Are you having any trouble finding the
products you're looking for?

Discounts available via phone orders only.
Please call in to ask about available discounts:
Siri Ram Singh: 877-753-5351
Email: sirirams@windstream.net
If you have any questions please
don't hesitate to call or email us!