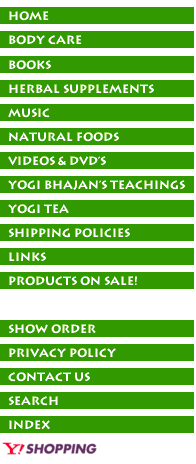 Crispy, relaxed, easy and drenched by the african sun resounds this music with Sadhana Mantras for the Kundalini Yoga morning meditations or for any other purpose of inspiration in your day. Sat Darshan Singh lives in Burundi/Africa and the african influences are distinctively and decently incorporated in the music on his CD Africa Awakening.

The classical instrumentation with guitars, bass, keyboards, drums and rhythms builds a perfect platform for your upliftment and creates a natural, acoustic sound which supports and guides you through each meditation while gently carrying the powerful radiance of the mantras without any distraction.

The music is beautifully fragranced by Sat Darshan's virtuosic guitarplay which offers a wonderful delicacy and frames the spirit of each mantra sometimes sensitively-poignantly, sometimes rhythmically-dynamically. Never losing the central theme out of sight, the musical works carries a completeness which meets the core purpose of the Sadhana Meditations – to work as only one single meditation – in a perfect way.

Tracks:

· Wah Yantee (7:10)
· Mul Mantra (7:43)
· Sat Siri Akal (8:52)
· Rakhe Rakhanhar (8:11)
· Wahe Guru, Wahe Jio (22:11)
· Ram Das Guru (6:16)
· Longtime Sunshine (3:18)




Are you having any trouble finding the
products you're looking for?

Discounts available via phone orders only.
Please call in to ask about available discounts:
Siri Ram Singh: 877-753-5351
Email: sirirams@windstream.net
If you have any questions please
don't hesitate to call or email us!