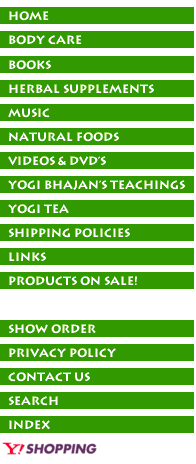 Second Edition

By Bibiji Inderjit Kaur Khalsa

An Indian cookbook for the health-conscious gourmet!

- More than 180 delectable kitchen-tested recipes—including new gluten-free recipes as well as the vegetarian staple—tofu!

- Lots of mouthwatering snacks, appetizers, breads and desserts, along with an unusual variety of vegetarian main dishes

- Impress your guests by serving an authentic Indian meal

- Helpful tips for buying, preparing, and storing specialty foods

Bibiji Inderjit Kaur Khalsa, a native of Northern India, arrived in America in 1972, and she has been cooking, teaching, and serving her global family these delectable dishes for more than four decades. By popular demand, this second edition, offers authentic East Indian recipes that are exotic, yet presented so clearly that they make it easy to prepare a delicious Indian meal.

Based on the ancient Ayurvedic science of life, these recipes nourish the whole person—body, mind and spirit. Bibiji gives us colorful dishes, which emphasize whole foods, natural ingredients and wonderful combinations of herbs and spices. They possess a wide variety of subtle tastes and aromas to delight the palate, while the combinations of ingredients nourish your whole being and leave you feeling energized and fulfilled.

Add a little joy and spice to your life with A Taste of India.



Are you having any trouble finding the
products you're looking for?

Discounts available via phone orders only.
Please call in to ask about available discounts:
Siri Ram Singh: 877-753-5351
Email: sirirams@windstream.net
If you have any questions please
don't hesitate to call or email us!