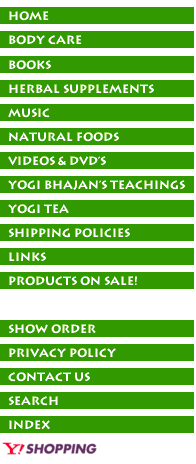 I Am a Woman: Essential Kriyas for Women in the Aquarian Age Kundalini Yoga as taught by Yogi Bhajan®

This yoga manual, that accompanies the "I am a Woman" DVD's, has been organized by topic so that you can focus on a particular discipline within your own practice, generate weekend workshops for your students, or create an entire curriculum for an in-depth experience of the women's teachings over time. Each chapter includes a vigorous kriya or two, several meditations and a mantra/sound-current practice to connect to you to the Shabd Guru and the divine within.



Topics include:

-Awakening Your Inner Vitality: Essentials for Daily Practice
-Sensitivity: Connect to Your Eternal Power
-Radiance: Walking in Beauty and Living by Grace
-Sound Mind & Body: Using the Sound Current to Create Clarity and Caliber
-Fearlessness: Empower Your Life
-Woman as Her Own Psychologist I: Clearing the Self
-Woman as Her Own Psychologist II: Cultivating the Self
-Crisis Kit: What to Do When There's Nothing Left to Do
-Sexuality & Creativity: Igniting the Spark
-Relationships & Communication: Redefining Intercourse
-Becoming a Mother: 9 Months, 40 Days, and Everyday
-Transformations and Transitions: Breathing through Everything
-Healing & Relaxation: Becoming Healthy, Happy and Holy
-Beauty Begins Within: Personal Discipline and the Graceful Woman




Are you having any trouble finding the
products you're looking for?

Discounts available via phone orders only.
Please call in to ask about available discounts:
Siri Ram Singh: 877-753-5351
Email: sirirams@windstream.net
If you have any questions please
don't hesitate to call or email us!