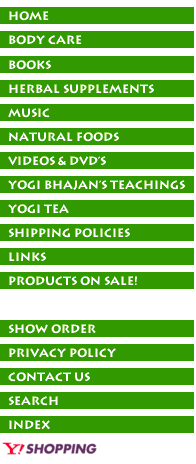 This book is for anyone interested in yoga and the arts. It explains how to create a daily Art and Yoga practice. It provides step-by-step guidelines for producing art and doing yoga as complementary practices individually, in a group, or in community. Yogis will find creative exercises to deepen their experience of yoga, while artists will discover simple, yet profound yoga and meditation practices that will help their creative flow, focus, and intuition. Along the way, we will draw inspiration from the teachings of Yogi Bhajan, nature, artists of the past, and recent developments in healing and spirituality.

Art & Yoga is a beautiful, clear and useful book. It presents an accessible practice of yoga and art for healing oneself and one's community. Deepak Chopra

Hari Kirin gives us a way to touch our hearts, express our souls and bring new dimensions of joy and creativity into our yoga practice and our lives. A must read. Gurucharan Singh Khalsa, Director of Training, KRI



Are you having any trouble finding the
products you're looking for?

Discounts available via phone orders only.
Please call in to ask about available discounts:
Siri Ram Singh: 877-753-5351
Email: sirirams@windstream.net
If you have any questions please
don't hesitate to call or email us!