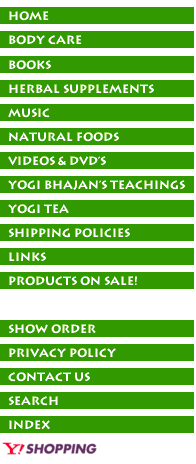 New Edition will be release this Fall

Aging and health issues are inevitable. How we choose to manage them are up to us. The Yoga of Aging and Chronic Illness is a guidebook on how to manage our health events with grace,using many different yogic techniques. Very comprehensive, some topics covered include:

• Emotions/ Transcendence - How self-destructive emotions can become blessings • Ten Bodies – We are more than our physical body • Intuition - The importance of listening to and obeying intuition • Energy – How to get, use and keep it • Breath – The use of breathing exercises to energize, focus and calm • Chakras – Unbalanced chakras can cause illness; balanced can heal • Yoga – You don't have to be a pretzel • Meditation – Become the pearl • Healing – Techniques to heal thyself and another • Creativity – The healing power of self-expression, nature and prayer • Healing foods – The healing benefits of an anti-inflammatory diet plus recipes • Tidbits that Matter – Using a pendulum, foot massage, herbal baths, restful sleep and more • Breathwalk – How to combine walking with mantra and breath • Aqua Yoga – Kundalini Yoga takes to the water

"This book takes the experience of aging from what seems like a "dark curse" into a spiritual and energetic blessing. It is filled with the best techniques from meditation and kundalini yoga seen through the lens of aging and how we meet the challenge of chronic illness. Looking with Jivan Joti in that lens, we can see hope, healing, elevation and the inspiration to keep an open heart at each step of our personal journey of aging and fulfillment." Gurucharan Singh Khalsa PhD, LPC, Author of "Breathwalk", "21 Stages of Meditation"

"Aging can be a time of tremendous joy and wisdom or a time of misery and despair. Let's make it a time of great happiness. Yoga is our best preventive medicine and best health insurance. It's better than any vitamin because it cleans your brain and brings fresh blood deep into your body and cells. Let your spirit shine. Embrace this beautiful book by Jiwan Joti Kaur. Highly recommended." Dharma Singh Khalsa M.D., President Alzheimer's Research and Prevention Foundation



Are you having any trouble finding the
products you're looking for?

Discounts available via phone orders only.
Please call in to ask about available discounts:
Siri Ram Singh: 877-753-5351
Email: sirirams@windstream.net
If you have any questions please
don't hesitate to call or email us!