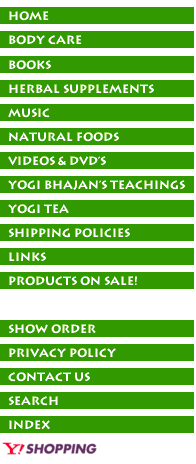 by Hargopal Kaur

Infinity, God, the Unknown! There are countless names and approaches towards the Infinite. Yogi Bhajan shared many ways to connect with that exalted elevated state of consciousness. Some of these paths are included here. Take a peek and see what resonates with you.

Included are 26 Kriyas and Meditations, all given by Yogi Bhajan to provide you with the experience of rising above your finite self and merging with the infinite, creative consciousness. 320 pages.

Hargopal Kaur, having had a career in aerospace, now devotes herself to teaching Sat Nam Rasayan®, yoga and meditation; facilitating family constellations; and serving clients. She also compiles books based on Yogi Bhajan's teachings. Her passion is to uplift and help people grow and feel better – emotionally, physically, mentally, and spiritually. Through her own meditative practice, and having studied with Yogi Bhajan, Guru Dev Singh, and Bert Hellinger, she is focused on emptying herself so that she can clearly, neutrally, compassionately serve. Hargopal is based in Los Angeles and teaches in the US, Canada, and Europe.



Are you having any trouble finding the
products you're looking for?

Discounts available via phone orders only.
Please call in to ask about available discounts:
Siri Ram Singh: 877-753-5351
Email: sirirams@windstream.net
If you have any questions please
don't hesitate to call or email us!