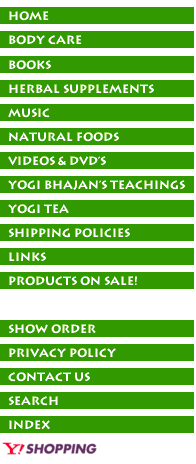 Gurmukh and Snatam Kaur come together again to teach this engaging Kundalini Yoga and meditation class accompanied by incredible live music by Snatam Kaur, Thomas Barquee and Ramesh Kannan. This DVD contains a yoga class to for the lymph system, improving the body`s circulation, detoxification and immunity while also strengthening the abdominals. It is a great class for beginner`s and experienced yogis alike, and if you give it your all, you are sure to get an incredible work out!

Practice with hundreds of yogis in the comfort of your own home! Recorded live at Spirit Voyage`s second Sat Nam Fest in September 2011, you will love the group energy that this DVD captures.

The incredible thing about this DVD is that you get a live concert and yoga class in in one. You will find yourself entranced by Snatam`s voice while you work your body and spirit towards the goal of a healthy body and fearless spirit.



Are you having any trouble finding the
products you're looking for?

Discounts available via phone orders only.
Please call in to ask about available discounts:
Siri Ram Singh: 877-753-5351
Email: sirirams@windstream.net
If you have any questions please
don't hesitate to call or email us!