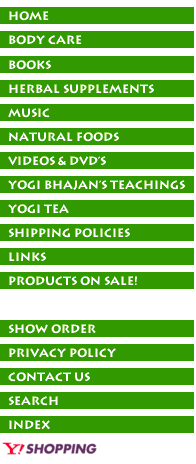 Kundalini Yoga for a Strong Nervous System

Gurmukh and Snatam Kaur guide you into a mystical world of yoga and music in this incredible Kundalini Yoga class for the nervous system. Gurmukh teaches this kriya with her signature depth and spunk, making 70 years old look like the new 30! Incredible live music by Snatam Kaur, Todd Boston, Matthew Schoening and Jason Parmar with a special live Gong relaxation with Gurushabd Singh.

This class focuses on healing and reactivating the power of the body`s central nervous system, the central channel, called the Sushmana. It also focuses on balancing the 2 hemispheres of the brain and the 5 Tattvas (the elements of the body). This invigorating kriya will activate the flow of energy through your central nervous system and create new connections in your brain`s neurons to direct the energy`s movement. You will feel your body re-awakening as you charge your system for a healthier you!

Practice with hundreds of yogis in the comfort of your own home! Recorded live at Spirit Voyage`s second Sat Nam Fest in April 2012, you will love the group energy that this DVD captures.

The incredible thing about this DVD is that you get a live concert and yoga class in in one. You will find yourself entranced by Snatam`s voice while you work your body and spirit towards the goal of a healthy body and fearless spirit.

Subtitles / Closed Captioning in English and Spanish.



Are you having any trouble finding the
products you're looking for?

Discounts available via phone orders only.
Please call in to ask about available discounts:
Siri Ram Singh: 877-753-5351
Email: sirirams@windstream.net
If you have any questions please
don't hesitate to call or email us!