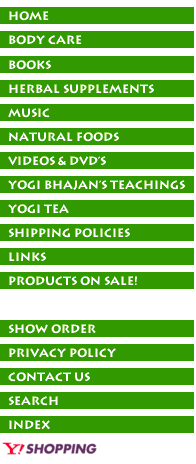 Yogi Bhajan Everyday

Aquarian Wisdom has been a source of daily inspiration for thousands around the world since 1999!

Our calendar offers inspirational quotes for each day of the year, in a tastefully designed calendar with spiral binding. These daily gems of wisdom are shared from the vast legacy of teachings of Yogi Bhajan, a spiritual teacher originally from India, who taught for many years in the United States sharing the technology of Kundalini Yoga, health and human science, healthy living, Sikhism and much more.

Available NOW


Are you having any trouble finding the
products you're looking for?

Discounts available via phone orders only.
Please call in to ask about available discounts:
Siri Ram Singh: 877-753-5351
Email: sirirams@windstream.net
If you have any questions please
don't hesitate to call or email us!