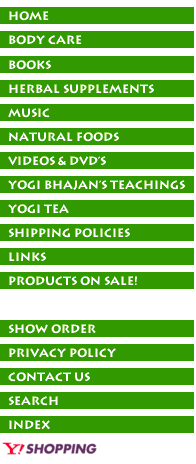 Tyrosine is one of the 20 amino acids that are used by cells to synthesize proteins.

A number of studies have found tyrosine to be useful during conditions of stress, cold, fatigue, loss of a loved one such as in death or divorce, prolonged work and sleep deprivation, with reductions in stress hormone levels, reductions in stress-induced weight loss.



Are you having any trouble finding the
products you're looking for?

Discounts available via phone orders only.
Please call in to ask about available discounts:
Siri Ram Singh: 877-753-5351
Email: sirirams@windstream.net
If you have any questions please
don't hesitate to call or email us!