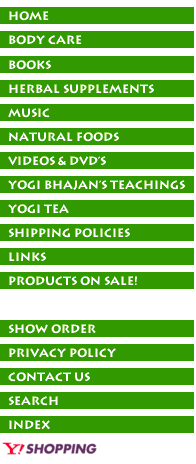 Blood Sugar Formula

This synergistic formula includes several effective herbs for maintaining proper blood sugar levels.

Directions: With each meal in divided doses.

Suggested Use: Ajust for best results. 1-20 per day for short term use. 1-10 per day for long term use.

Nutritional Support: Supports healthy blood sugar levels.*

Contains: Cedar Berry (Juniperus monosperma), Cubeb Berry (Piper cubeba), Ginger Root (Zingiber officinale), Chinese Licorice Root (Glycyrrhiza uralensis). Contents per capsule, 664 mg.

*Note: These statements have not been evaluated by the Food and Drug Administration. These products are not intended to diagnose, treat, cure or prevent any disease.


Are you having any trouble finding the
products you're looking for?

Discounts available via phone orders only.
Please call in to ask about available discounts:
Siri Ram Singh: 877-753-5351
Email: sirirams@windstream.net
If you have any questions please
don't hesitate to call or email us!