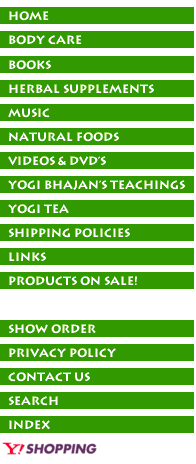 Breathe Free is a combination of Chinese herbs for long-term management of the lungs. In TCM, Schisandra is specific for optimizing breathing.

Directions: Daily use.

Suggested use: 5-10 per day. Suitable for long-term use.

Nutritional Support: Promotes the healthy function of the lungs.*

Contains: Chinese Schisandra Berry (Schisandra chinensis), Glehnia Root (Glenhnia littoralis), Chinese Plantain Seed (Plantago asiatica), Chinese Pan-Hsia Root (Pinellia ternata). Contents per capsule, 783 mg.

*Note: These statements have not been evaluated by the Food & Drug Administration. These products are not intended to diagnose, treat, cure or prevent any disease.


Are you having any trouble finding the
products you're looking for?

Discounts available via phone orders only.
Please call in to ask about available discounts:
Siri Ram Singh: 877-753-5351
Email: sirirams@windstream.net
If you have any questions please
don't hesitate to call or email us!