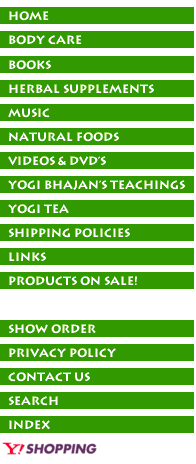 Contains .025% capsaicin. A therapeutic gel with the benefits of the whole cayenne pepper. Treats minor pain. Results are best after several applications. Best applied several times per day until results. Results may not be immediate.

Nutritional support: For minor pain.

Contains: Aloe gel, SD alcohol 40-B, carbomer 940, TEA, Aloe gel, SD alcohol 40-B, carbomer 940, TEA, capsicum oleoresin.

Directions: Rub in a pea-sized amount of gel over each desired joint. Rub in completely. Avoid contact with mucous membranes. Suitable for repeated short-term use.

Note: These statements have not been evaluated by the Food & Drug Administration. These products are not intended to diagnose, treat, cure or prevent any disease.


Are you having any trouble finding the
products you're looking for?

Discounts available via phone orders only.
Please call in to ask about available discounts:
Siri Ram Singh: 877-753-5351
Email: sirirams@windstream.net
If you have any questions please
don't hesitate to call or email us!