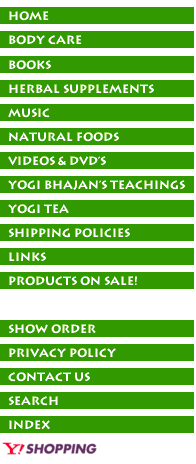 Music and chanting have always been a vital part of Siri Ved Kaur's spiritual journey. Through her childhood piano lessons she discovered music as a vehicle of Self expression. Later on, as a teen, she taught herself to play the guitar and became a prolific songwriter -- again as a way to express her spirit.

In 1971, she met Yogi Bhajan, began her practice of Kundalini Yoga, and discovered the incredible uplifting powers of chanting. She became Yogi Bhajan's personal chef and he delighted not just in the tasty meals she prepared for him, but in the Nam and prayer that, because of her constant chanting in the kitchen, permeated every bite.

Over the years she has grown into a powerful kirtanee, whose voice and energetic music are known to uplift the spirit through the chanting of God's Name and Gurbani Kirtan (spirited devotional hymns of the Sikhs). She has traveled to India several times, leading hundreds of thousands in kirtan, and performs regularly in Southern California.


Are you having any trouble finding the
products you're looking for?

Discounts available via phone orders only.
Please call in to ask about available discounts:
Siri Ram Singh: 877-753-5351
Email: sirirams@windstream.net
If you have any questions please
don't hesitate to call or email us!