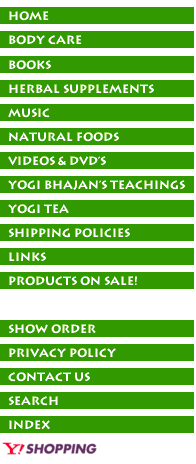 Wahe Guru Kaur Khalsa (also known as Wah!) has a spent a lifetime immersed in music, studying in the US, India and Africa. She accompanied the Arthur Hall Dance Ensemble to Ghana and Nigeria (1978), lived in a shaman temple in Africa (1978), composed and danced professionally for the Angela Caponigro Dance Ensemble in NYC (1983-1989), and made various trips to in India (1989-1992). Her music reflects her travel and spiritual experiences from many parts of the world.

After graduating from Oberlin College/Conservatory ('79/ Performing Arts), Wah! composed and performed in a variety of different venues. From 1988-1993, Wah! worked with the Cherdi Kala label, creating music products for yoga audiences. In 1993 the WAH! band was formed, and they traveled and performed pop music and chanting at festivals and retreats (Yuba City Cultural Arts Festival, Womanheart Retreat). In 1995, she moved to Los Angeles, where the band performed for celebrities, opened for Hole (Courtney Love), and built a following in local clubs and venues in California. The WAH! band was brought into VTV Vancouver Morning Television in 1999. In September 1999, Wah! began touring with Krishna Das (Triloka Records), playing bass, violin and back-up vocals. For two years Wah! managed and performed with Krishna Das, and engaged constant US touring.


Are you having any trouble finding the
products you're looking for?

Discounts available via phone orders only.
Please call in to ask about available discounts:
Siri Ram Singh: 877-753-5351
Email: sirirams@windstream.net
If you have any questions please
don't hesitate to call or email us!