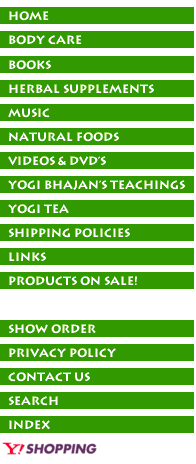 Sat Kirn Kaur



This album is a collection of 6 Shabds or spiritual songs from Guru Nanak; the spiritual masters who elevated themselves and LIVED in mastery and liberation. There are 5 chants or mantra's that are woven into the Shabds to give the listener a simple opportunity to sing along. These mantra's are from the Yoga sutra's of Patanjali. The arrangements are from the musical genius of Thomas Barquee who is truly a channel of the spiritual realm of music.

The music is based on Indian Raga's. (A Raga is a powerful musical scale format that deepens the feeling and intention of the prayer). You will hear Eastern instruments: sitar, bansuri flute, tabla, tamboura, harmonium as well as Western intruments: piano, violin, guitar, bass, and percussive instruments. Then there are female and male voices blended to a unified experience of the oneness of creation.

Samples and Track List:

1. Namo Namo [8:50]
2. Bisara Ga-ee [11:09]
3. Mera Man Loche [10:29]
4. Akhan Jor [10:02]
5. Guru Meray Sang [4:25]
6. Sat Nam Medley [6:41]
7. Simara Simara [8:48]
8. Mu Laalan [12:29]


Are you having any trouble finding the
products you're looking for?

Discounts available via phone orders only.
Please call in to ask about available discounts:
Siri Ram Singh: 877-753-5351
Email: sirirams@windstream.net
If you have any questions please
don't hesitate to call or email us!